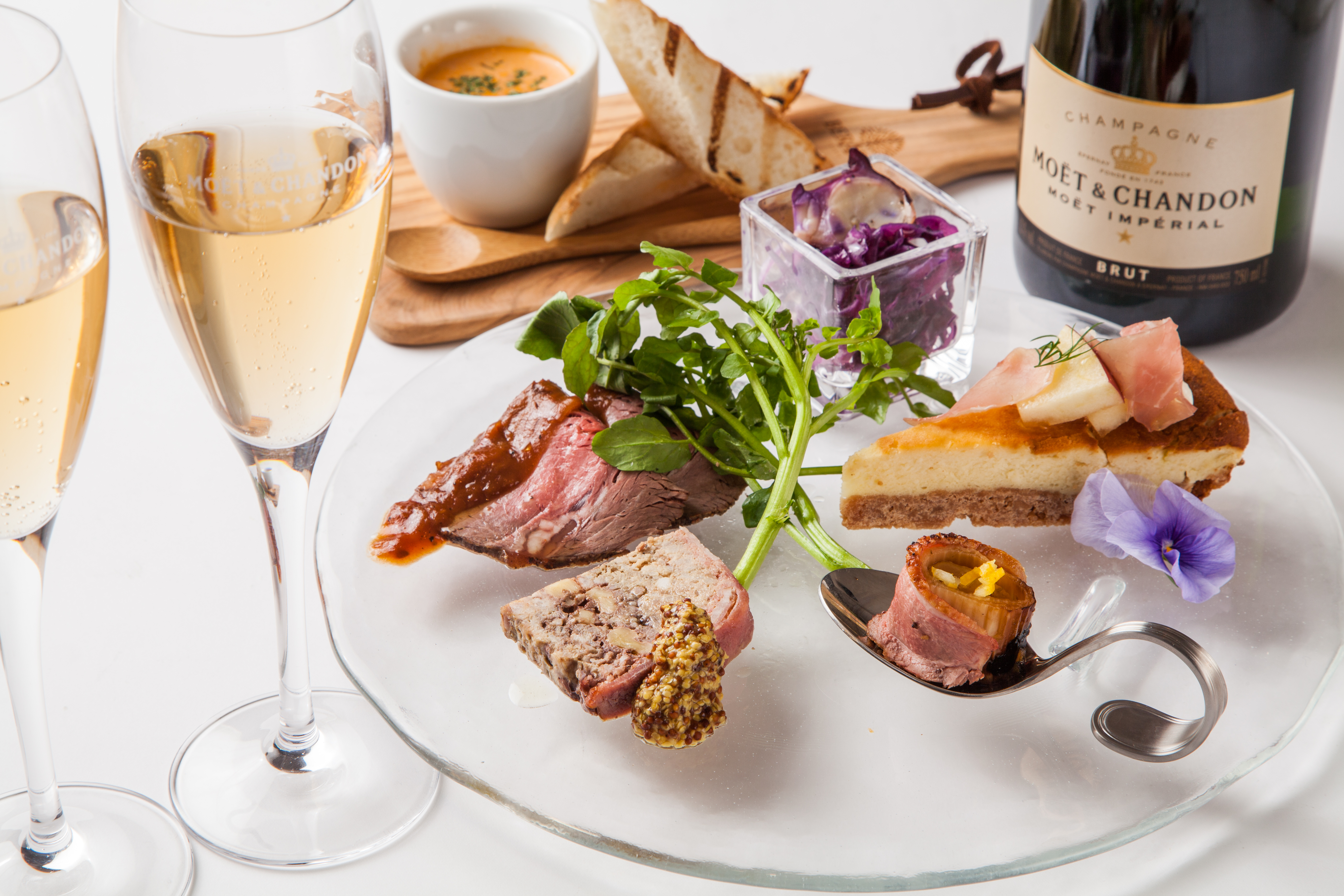 Back By Popular Demand! 【 THE PUBLIC SIX  ×    MOËT Event  】
   MOËT & CHANDON Free Flow Plan   ¥6,666
大好評に付きTHE PUBLIC SIX【 MOËT & CHANDON Free Flow Event 】を
2017年1月31日まで期間延長!
ちょっと贅沢なMOËT & CHANDONがフリーフローで愉しめるスペシャルプラン。
"PUB×CHAMPAGNE"の新たなマリアージュは新年会やNew Year partyにも最適!
■モエ・エ・シャンドン フリーフロー(飲み放題)
+ 特製アンティパスト(前菜盛り合わせ)
1名様 90分 ¥6,666 税別
*年内は休まず営業し、新年は1月2日(月)17:00から営業しますので、
ぜひお越しください!
・・・・・・・・・・・・・・・・・・・・・・・・・・・・・・・・・
【THE PUBLIC SIX × MOËT Event】
MOËT & CHANDON Free Flow Plan ¥6,666
*Back By Popular Demand!
*Campaign period: January 31th (Tue)
"MOËT & CHANDON Free Flow Plan" will offer 90 minutes MOËT & CHANDON all you can drink with antipasti for 6,666 yen. (without tax / per person.)
We will resume business from January 2 (Mon), 17:00, so please feel free to drop by.
It would sure be a perfect party to celebrate the New Year party and also a lovely date with your beloved.